Crypto trading, bots, news, insights and live stats simplified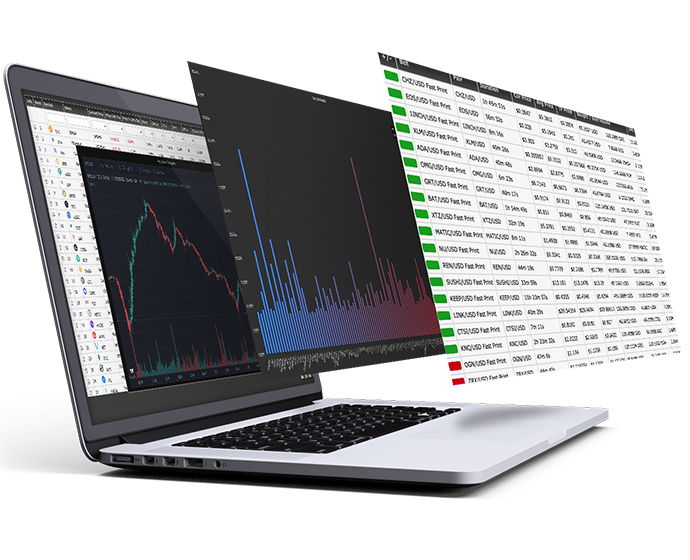 Real-time trading bot deal monitoring
Get all your trading bot stats on one screen in real-time and stop manually refreshing your web browser to see the latest stats.

Instant deal open and close notifications
Automatically know when your bots open and close deals with live deal logging, visual, and audible sound alerts.

Integrated TradingView Charts
No need to open a new browser, just click the symbol and get instant real-time TradingView charts

Automatic funds estimator
No need to spend time calculating how much funds may be needed to get your deals profitable and close.

Real-time market information
One-stop shop to easily get the latest background information, price, volume, volatility, and more on hundreds on cryptocurrencies.

Integrated news feeds
Stop searching what the latest crypto-craze is and why markets are moving with hundreds of updates news articles daily.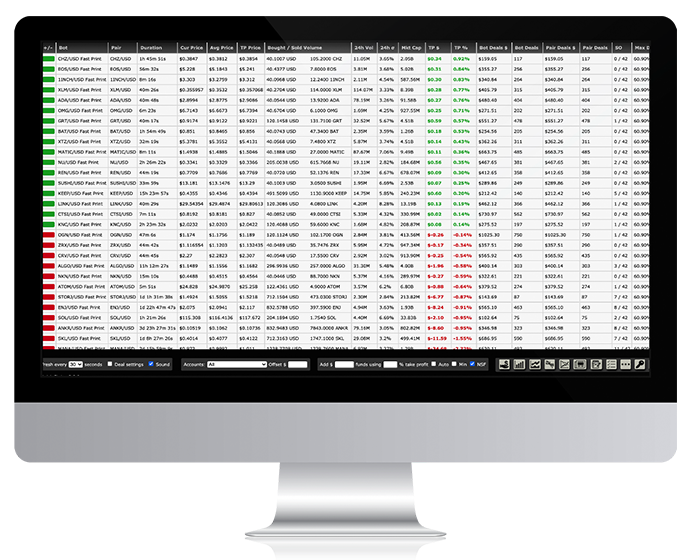 Monitor your bot deals without manually refreshing and searching
Stop opening new web browsers, scrolling, and refreshing to see the latest updates during big market swings and see it all in one place.
Real-time trading deal updates
Integrated charts, news, and more
Market info, insights and more
Real-time deal profit chart information
Quickly and easily see which crypto trades are performing the best and make better decisions on your future deals.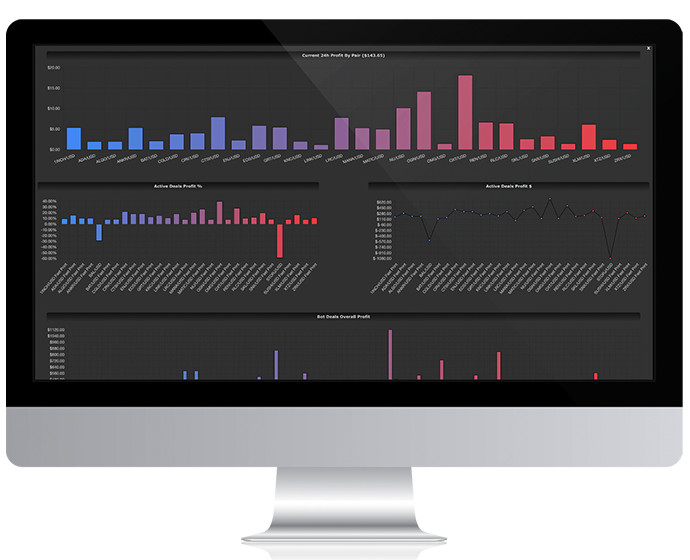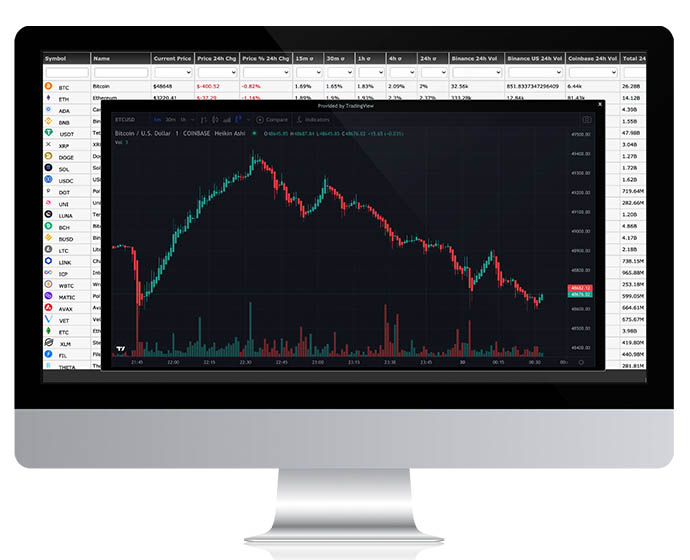 Real-time integrated TradingView charts
Instantly see hundreds of cryptocurrency charts in real-time with just a click. No need to get distracted opening multiple windows and browsers.
Real-time market information
Search the latest top cryptocurrencies, price, volume, volatility, and more all in one place.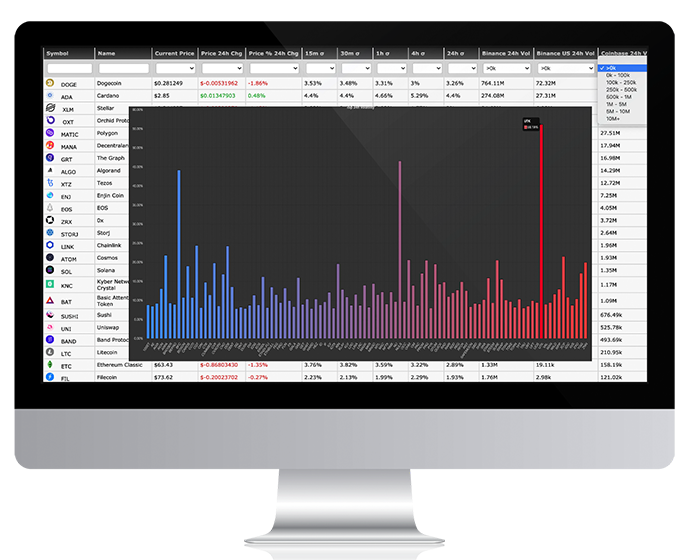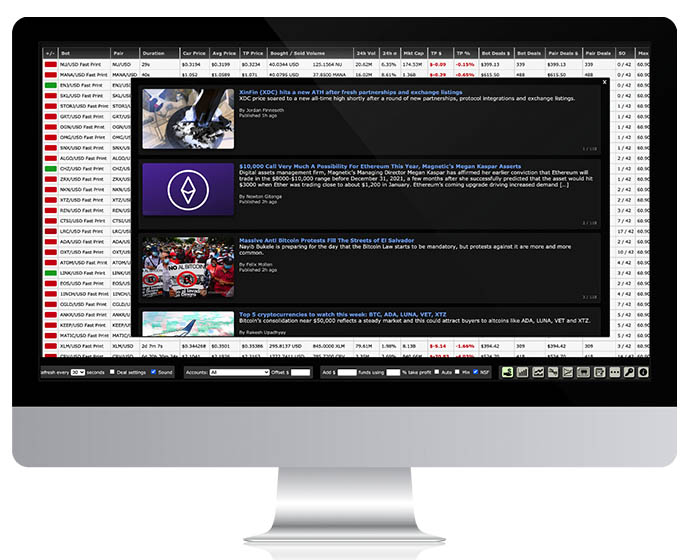 Hundreds of news articles keep you constantly updated on all things crypto throughout each day. No need to hunt down the latest headlines in search of the next big bounce.
Frequently Asked Questions
Is 3C Quick Stats free to use?
Yes, it's free. No strings attached.
What do I need to get started?
You will need a 3Commas account and create an API key with access to only Bots read, Accounts read, and Smart trades read
Does it run on my computer?
Yes, 3C Quick Stats is an app that can be used on Windows, Mac, or Linux platforms.
Is it secure?
Yes, 3CQS was purposely designed as an application that runs on your computer so any sensitive data such as your API keys are never sent or stored by a third-party. All configuration data is also AES 256-bit encrypted.
3CQS is available for Windows, Mac, and Linux